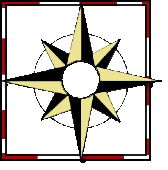 www.MyOhioIslands.com

Ohio's Lake Erie Islands to include Ballast, Gibraltar, Green, Johnson's , Kelleys, Middle, Middle Bass, Mouse, North Bass, Rattlesnake, South Bass,  Starve,  & Catawba Island & Marblehead Peninsula.

2013  Ohio Island & Vacation Land Events

Put-in-Bay, South Bass Island, Middle Bass Island, Kelleys Island, Catawba, Marblehead, Sandusky, Huron, Vermilion, Lorain, Sheffield Lake, Avon Lake, Bay Village, 

Rocky River, Lakewood, Cleveland & More

Sponsored by the 

"Hisey Group", Realtors

1-800-974-5184  *  www.HiseyGroup.com

For Real Estate on the Lake Erie Islands

Virtual Tours with EVERY Listing!

(every price - EVEN lots)


Discuss Lake Erie Island Community

Best Viewed on Internet Explorer Browser

Feature Island Property

Beautiful Island Condominiums

Call 

1-800-974-5184 for details

Lakefront Development

Under Construction

Check Back Soon!


Sign Up:  Waterfront/Island 

Real Estate E-Newsletter

Looking for a Waterfront Condominium?

Lakefront, Lake Access, & Riverfront Ohio Condominiums!

LIST YOUR HOME WITH THE HISEY GROUP

AND GET YOUR PROPERTY POSTED IN THIS SPACE:  REALESTATE@HISEYGROUP.COM

Feature Island Property for Sale: